GENUINE CONNECTS 2 PRODUCT - WE ARE AUTHORISED DEALERS
Compatible Cars:
Audi A2 (2000 onwards)
Audi A3 (upto 2005)
Audi A4 (upto 2005)
Audi A6 (upto 2004)
Audi A8 (upto 2003)
Audi TT (1999 onwards)
Please note: This item is NOT compatible with stereos that have the 6 CD Player built into the stereo.

Compatible Head unit: Blaupunkt / Matsushita

Models:
Concert
Symphony
Chorus
5.6" Navi plus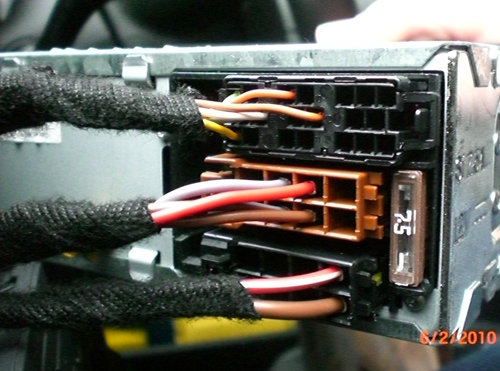 The unit in the car should look like this and if so this is the correct adaptor.

Important Connection Note: Connect Black Wire on adaptor to an earth (Chassis Ground). Once Installed Press CD Button Twice to select adaptor.

PLEASE CHECK THE CONNECTION ON THE VEHICLE PRIOR TO ORDERING AS YOUR VEHICLE COULD POSSIBLY NEED THE CTVADX002

Auxiliary Input Adaptor enables a seamless connection of external audio source to your factory fitted radio.

You can connect any audio sources ( such as portable MP3 player, iPod, etc ) via RCA sockets or by using the supplied RCA to 3.5mm headphone cable.

This auxiliary input interface connect to original head units via the CD changer port and tricks the unit into believing it is playing a CD changer, whilst really playing the audio from another sources. This means the audio can be produced at a much higher quality.


IMPORTANT NOTE: Please make sure that is the correct Aux Adaptor for your car by firstly checking to see if your make, model and year of car is listed in the advert. Secondly by checking to see if the connection in the picture listed is the same as you have in your vehicle.

If the connection in the car is different from what you see in the picture then this adaptor is NOT suitable.

Please email us if you require any other accessories i.e. wiring harnesses, aerial adaptors and stalk adaptors, to install the radio in your vehicle as we have everything in stock.