GO IN STYLE or add some COLOR to your Drink TUBE!!! Match your tube with your Camelbak, Hydrastorm Hydrolink, or Any Hydration Pack system..
Don't let the sun rays heat up your drink tube...Protect against those harsh weather conditions.. Cold or Hot weather..
(This sale is for the Drink Tube Cover Only.)
Brand New 36'' Insulated Hydration Drink Tube Cover. These tube covers are great for Concealing, Protecting, Camouflaging, and Insulating your Hydration Drink Tube! A MUST HAVE! For more protection and different patterns, a a cordura Cover.
See the Tech Specs Below:
Flexible
Durable
Easy Installation
Fits over Bare Exposed Drink Tubes.
Fits all Camelbaks and Hydration Pack Drink Tubes except for Glued in Bite Valves.
This purchase is for 1 Red Neoprene Tube Cover.
Before After (Click on bags to view)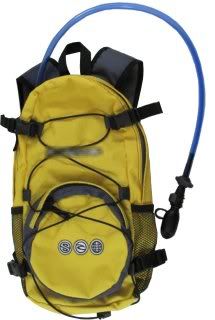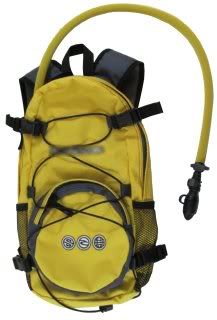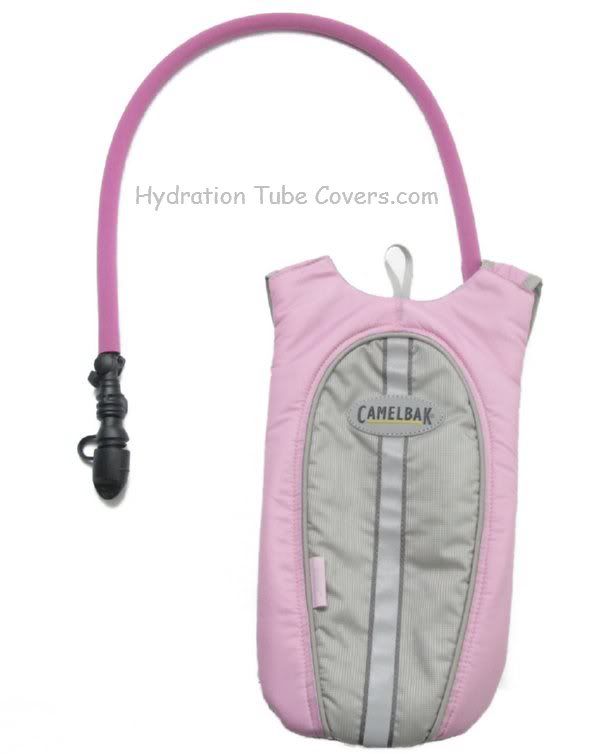 Tech Specs:
36" ( 0.91m or 91cm) in length.
Made of Neoprene Material.
Fits up to 1/2" Outside Diameter.
Easily slips over the tubing.


Need a Bite Valve with Lanyard? Different tube clip? Loose Strap Manager? Cordura Tube Cover?
See my other Auctions for more colors, patterns, and styles. Neoprene, Nylon Braid, and Fleece Hydration Tube Covers also Available. (Good For - Military, Cycling, Hunting, Hiking, Camping, Dirt Biking, Jogging, and Many Others)........
All shipping through US Postal Service.
Please note that US Postal International shipments may take up to 7-20 business days.
(Bite Valve and Tubing not included. These parts may be purchased separately on my website)
Search Words:
Camelbak replacement parts, Camelbak replacement reservoir, Camelbak replacement Water bladder, Camelbak bite valve, Camelbak thermal gear, Camelbak thermal control kit, Camelbak hydrolink tube kit, Camelbak tubing, Camelbak replacement tube, Wearable hydration pack, Camelbak hydration pack, Nalgene hydration, Camelbak mule hydration, Rei hydration, Hydration pack Rei, Camelbak hydration bladder, Neoprene hydration tube cover, Blackhawk hydrastorm tube cover, Blackhawk hydration tube cover, Camelbak insulation tube, Camelbak insulated tube, Camelbak insulated tube sleeve, Camelbak insulated tube director, Drinking tube insulator, Tube insulator hydration pack, Platypus drink tube insulator, Hydration Tube Cover Deuter Streamer tube insulation, Deuter Streamer tube insulator hydration pack, Blackhawk hydration pack, Balckhawk strike hydration pack, Blackhawk stingray hydration, Blackhawk strike hydration pack, Blackhawk hydrastorm hydration systems, Optics Planet hydration, Hydration carrier, Tactical Hydration Back Pack Tube Cover, Drink tube insulated cover
ATS, Phenix, Paladin, Code Alpha, Maxpedition, SOC, 511
Drink tube clip, Tube trap, Drink tube positioning clip, Blackhawk tube cover, Motocross hydration pack, Dirt bike hydration, Hunting hydration pack, Archery pack, Archery hunting, Rifle hunting pack, Bicycle cycling pack, Tactical tube cover, Tactical pack, Archery accessories, Camping equipment, Hydration drink tube, Drink tube cover, Strap clip, Hydration tube replacement, Tube freeze protection, Snow skiing equipment, Ski hydration pack, Snow seal, Cold pack, Ski pack, Snow ski, Rock climbing gear, Wall, climber, Rock pick, Hunter pack, Sniper pack military backpack, Backpack, Backpack equipment, Exercise equipment, jogging, equipment, exercise gear, camping gear, camping equipment,