About gallery upgrades

Our Gallery Plus upgrade highlights your pictures so they catch buyers' attention and show your items in more detail.
Gallery Plus
Use Gallery Plus upgrades to enhance your items in one of the first places buyers see - the search results. Features of Gallery Plus are:
It displays a larger picture, up to 400 x 400 pixels, when you hover over the item. Otherwise, your picture is shown at the standard size of 96 pixels.

There is a magnifying glass and Enlarge link.

If you have multiple pictures, we'll provide access to all your pictures in search results. There is a small fee.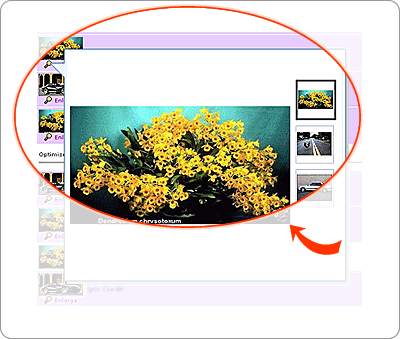 Fees
Fees differ depending on where you list. See eBay fees and eBay Motors fees for information on the cost of upgrades.
How to upgrade
To upgrade to Gallery Plus, go to the second page of the Sell Your Item form, 'Review your listing'. It's under the 'Maximise your listing's visibility' section. You can upgrade when you first create your listing, or later.